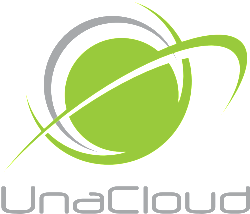 UnaCloud Cloud Backup
The next generation in total cloud backup for your dental/medical practice.
UnaCloud – Cloud Backup for Business offers ideal backup and security features for SMBs. Your backups will be fast, safe, and reliable.
UnaCloud Cloud Backup for Business offers the following features:
Bare metal backup and recovery for Exchange, SQL, Sharepoint, and more (optional)
Native backup and recovery for Exchange 2010 servers
Backup and recover laptops, workstations, fileservers, and files and folders.
Military-grade encryption – three-tiers of protection for your business data
Send transactionally consistent bare metal images of your backups to the cloud
UnaCloud Cloud Backup provides military-grade backup security.
UnaCloud's Cloud Backup sends your backups safely to the cloud. UnaCloud Cloud Backup boasts these security features:
Data is encrypted locally (with Ultrasafe), in transit, and at rest in the data center
Backup to data centers in the Canada
In addition to high level security, UnaCloud Cloud Backup enables compliance with the following:
SAS 70 Type II (Sarbanes-Oxley)
SSAE 16
HIPAA
US EU Safe Harbor
PCI
Flexibility and Value areStandard with UnaCloud Cloud Backup.
[Your Brand Here] Computing doesn't limit you in the way that many cloud backup providers do – we believe that your cloud space is yours and should be used however you like.
Purchasing cloud space with UnaCloud Cloud Backup means that you can use it however you like – your server cloud space doesn't have to be used with a server, it can still be used for file and folder and fileservers too.
Mobility – UnaCloud Cloud Backup allows you to view, share, and access your backups from anywhere, with any device with a web browser.
Multi-destination backup – Use UnaCloud Cloud Backup to backup your local data to any destination, anywhere. Including external hard drives.
Remote monitoring, management and control
UnaCloud Cloud Backup has the ability to monitor and manage your account remotely. Rest easy knowing that we have the ability to schedule your backups and apply remote backup policies at any time of day, keeping your data safe 24/7.
Our Dashboard allows us to do the following remotely, on the fly:
Create new accounts
Modify account details and storage quotas
Assign bare metal backup licenses, if needed
Create or modify remote backup policies to apply to your account
Report on your backups and their success