Centralized Management Dashboard
Remote management, monitoring, and deployment for all server and endpoint backups.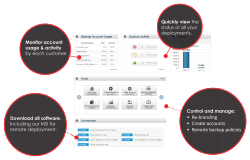 The Cloud is the Center of all the Action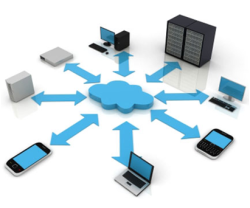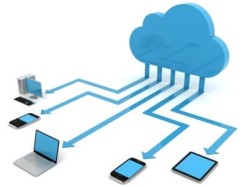 Access
Collaborate with others easily
Sync multiple devices together
Work on the go
Security in the BYOD world
Protect
Automation saves time
Significantly cost effective compared to traditional methods
Off premises, out of harm's way
More resistant, more reliable
Recover from disaster from anywhere
24/7 availability

    Encryption
UnaCloud Cloud Backup uses a unique three-tiered encryption process modeled on the system used by the U.S. military. Data is encrypted with the following process:
Locally encrypted at 256 bit AES
Encrypted in transit during upload
Encrypted at rest in the data center
A further security option, Ultrasafe, encrypts data in such a way as it can only be accessed by the user and no one else. This feature is the ultimate in data security.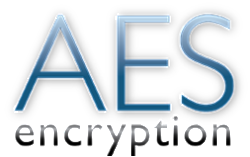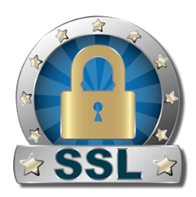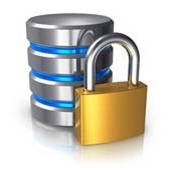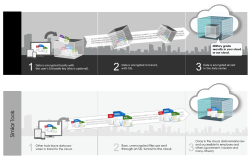 UnaCloud Cloud Backup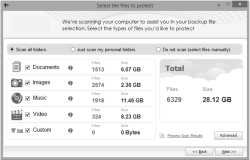 Selects appropriate data files to backup (not application files)
Runs backup at a prescribed schedule, typically daily
Initial upload is largest
After initial upload, only new files and changes are transferred
Recover files from any location, any time, either a single file or all files

You can continue to use your computer normally while UnaCloud Cloud Backup works in the background.
Powerful Restore Capabilities
Use the calendar to "roll back" to a certain date.
Find specific files by size or name.
Specify where you'd like to restore files to.